our workshop
---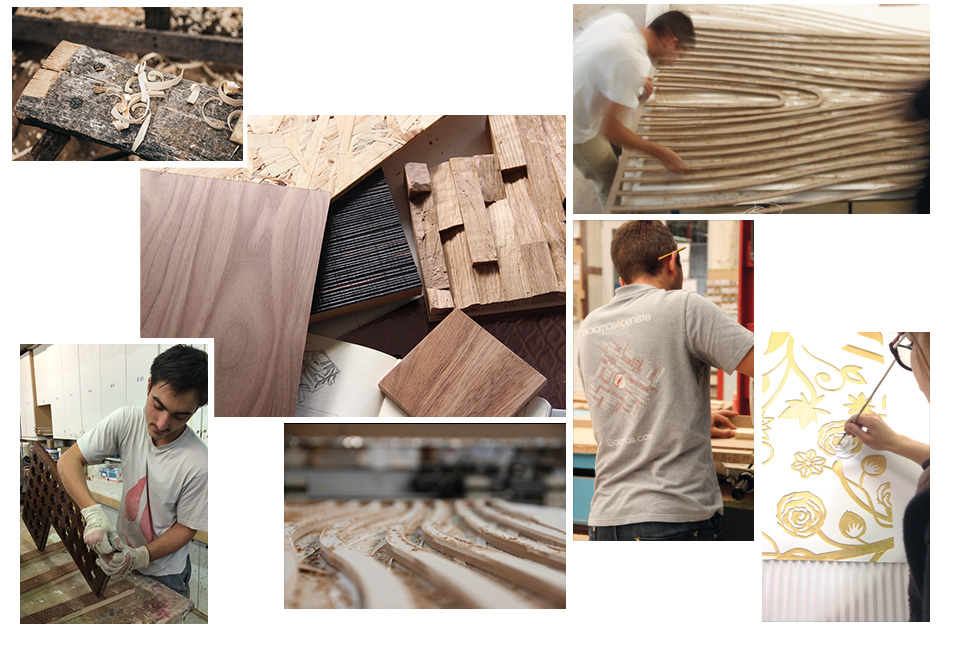 Raymond Solomas, the heir of the old woodworking techniques, has succeeded in marrying tradition and new technologies by working with a team of art cabinet makers and computer-aided design and manufacturing specialists that combine technical and aesthetic techniques.
The Solomas woodworking company includes a design office linked to a production workshop equipped with numerical control machines and a mounting area for testing and fine-tuning customized furniture designs before their final installations.
The design office is equipped with an integrated CAD, CAM and ERP system that manages the design of the part, the control of numerical control machines to model and realize the manufacture of custom furniture while Ensuring the management of technical data.
The workshop is made up of a powerful and optimized tooling enabling to work all types of wood, panels and massifs. The custom cabinetmaking workshop includes: CNC machining center, digital flat panel saw, digital edge gluing machine with coin return, veneer workshop with hydraulic press and automatic seamer, automatic edge gluing machine, one Cabin with varnish and lacquer and a space dedicated to the work of resins "clean room".
In addition to woodworking, the expertise of the Solomas France team in the manufacture of custom furniture includes the use of other types of materials such as glass, stone, metal, fabrics, leather, Resins, as well as the mastery of manufacturing techniques and the fitting of specific furniture such as refrigerated equipment for bars, kitchens and furnishings for yachts such as anti-roll wine cellars.
The high technicality of our machines and their precision machining allow us to adapt to all types of manufacturing from the simplest to the most complex.
In order to be able to anticipate, at best, customer expectations, Solomas pays special attention to research and development. At the instigation of Nadine Solomas, the design office has a technological watch while following the latest trends in architecture, interior design, decoration concepts and materials evolution. Thus you are assured of having a contact person always at the forefront of techniques and technologies of making custom furniture, layouts of professional spaces, interior design and decorations or traditional.
We work with the world's leading software solutions dedicated to computer-aided design and manufacturing, both artistic and industrial.
In addition to a traditional tool park we are equipped with machining center, panel saw and edge banding machine.
We have a high-performance digital machine park that is indispensable for the optimal use and durability of the production tool.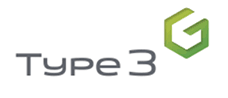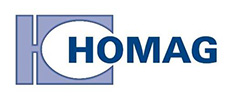 We master the global chain from design to fabrication to finishing our workshop of 2000 m² also includes a clean room dedicated to the work of resin and a cabin with lacquer and varnish.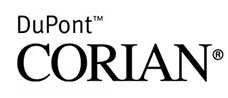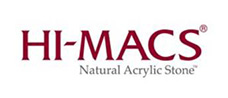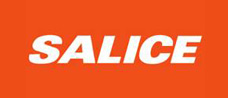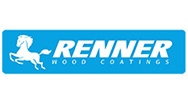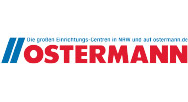 ACTAIR :
Bar de luxe BT1
Aéroport de Lyon Satolas
Cave à vins
Entrée restaurant BT 1
Aéroport Mandelieu
L'envol BT 1
Point café BT 2
SBM MONACO :
Bar des prives
La Potinière
Bar des Milliardaires
ALAIN DUCASSE :
Bastide de moustier
Mobilier griffe Alain Ducasse
Bureau Alain Ducasse à Issy les Moulineaux, PARIS
Hostellerie de L'Abbaye de la Celle
Ostapé : Cave à vins & comptoir bar à BIDARRAY
L'Andana : Cave à vins & comptoir bar en Italie
MALONGO :
St Laurent du Var  Cap 3000
Paris Lafayette Gourmet
Lyon
Nice – avenue Jean Médecin
Montpellier
Paris Passy
Marseille Bonneveine
Paris la Défense
Paris Saint andré des arts
GL5 boulevard Haussmann à Paris
Montparnasse Inno
Toulouse etc…
JEWELRY :
FERRET Aéroport International Nice Côte d'Azur terminal 1 zone Schengen
FERRET Aéroport International Nice Côte d'Azur Terminal 2
EDEN PARK :
Nice
St Laurent du var Cap 3000
Paris Courcelle 1 et 2
La Rochelle
Paris Samaritaine
Paris Lafayette
VACATION / HEALTH / TRAINING CENTERS :
GENIE DE NICE
Bar du Mont Agel
Le village vacances de Mandelieu
Le village de vacances du Trayas, Saint-Raphaël
Maison de repos des ROCHES ROUGES Saint-Raphaël
CRICA, Les Strélitzias, Juan les pins
C.N.P.O, Hyeres…
UNISYS, Saint Paul de Vence
MAC DONALD'S :
St Raphael, gare routière Nice
Tous les Mac Café de France
Comptoirs coupe du Monde de Football
Mac Drive Nice
MAC EXPRESS à Trans en Provence
HOTELS :
Hôtel REGINA Calvi en Corse – 3 étoiles
Servotel Nice saint Isidore – 3 étoiles
Hôtel Kyriad Nice Saint Isidore
Solhotel Cannes
Chateau de la Tour Cannes
Sofitel, Cannes
Le Negresco, Nice.
NH Hotel, Nice
CLOTHES :
Villebrequin (Monaco, Aix en Provence)
Banana moon Nîmes,
Banana moon Monaco,
Banana moon Saint Tropez,
Banana moon Biarritz,
Banana moon Marseille
Banana moon La Réunion
Banana moon, Nice
La fabrique, Nice
NICE AIRPORT :
Boutique : Délicate Attention
Boutique : La Provence (zone Schengen).
CASINOS :
Casino de Calvi.
Casino de Hyères
Casino de Bandol
La Siesta
CCI :
Réception Bd Carabacel Nice
Bureaux Port de Nice
Office du Tourisme et des Congrès, Gare SNCF à Nice
EXHIBITION STANDS :
Côte d'Azur Développement (Cannes Nice)
Malongo (Paris Lyon Toulouse Tignes Deauville – St Tropez – Strasbourg Cannes, Open tennis Monte Carlo)  etc…
LENOTRE :
Boutique traiteur à CANNES
Boutique traiteur à PARIS (Avenue de Wagram)
PRET A PORTER : FACONNABLE
Boutique SAMARITAINE PARIS
Boutique GALERIES LAFAYETTE PARIS
Boutique MARBEUF PARIS
Boutique STRASBOURG
Boutique LYON & LYON BRON
Boutique MARNE LA VALLEE
Showroom NICE  (1000 m²)
etc…
DANIEL CREMIEUX CLOTHES  :
Boutique CANNES
Boutique SAINT TROPEZ
PUBS, BARS :
Queens' Head  Aix en Provence
Jazz Rock Café  St Laurent du var
Hop Store  Irish  Antibes
LA GAFF  Antibes  etc…
L'Oxford, Nice
Jazz Rock café, St Laurent du var
El merkado, Nice
Bar chez Pino, Nice
La movida, Nice
Le meltdown, Nice
L'Akathor, Nice
Le Bivouac, Cannes.
BOWLINGS :
LE WARM'UP Complexe à Antibes, Cannes, Nice
BOWLING DU CALVADOS Complexe à Mondeville (Caen)
SPIR COMMUNICATION :
Près de 30 agences dans la France entière
VACANCES BLEUES :
Château de Montvillargene
Hôtel Royal à Nice
Hôtel Balmoral à Menton etc…
OTHER :
Société générale, Mouans sartoux
Intermarché, Nice & Cannes
Restaurant Lou Countea, Gilette
Les arcades, Valbonne
Prince de Galles, Menton
Le Royal Golf, Mougins
Costamagna, Nice
Boutique Harold, Menton
Theatre de Nice
Le Madisson, bar à cocktails, Nice
HAIRDRESSER :
One love Barbershop, Nice
L'adresse Madame, Nice
Noma, Ajaccio
Bmw, Frejus
Ban meih, nice
Le Mets café
Le Campo café, Nice.
Planet sushis Marseille, Nice
I sushi , Mandelieu
Valvital
Boutique Olive jacques (maroquinerie Monaco & Nice)
FACING :
Biotherm, Eucerin, Phyt, Ineov, klorane, la Roche posey, Lierca, l'Occitane…
Cabinet gynécologique Dr Velemir, Nice.
PHARMACIES :
Pharmacie ASPE
Pharmacie GAMBETTA
Pharmacie MERCIER
Pharmacie NANTES
Pharmacie NICE TNL
Pharmacie PORTE DES ALPES
Pharmacie PRADEN
Pharmacie STEPHANOISE
Pharmacie NICE ETOILE
Pharmacie ALES
Pharmacie AMIENS
Pharmacie ANDORRE
Pharmacie ANGERS
Pharmacie ASSAF
Pharmacie BAGNOLET
Pharmacie LAC
Pharmacie METZ
Pharmacie MONACO
Pharmacie NANTES
Pharmacie NICE TNL
Pharmacie ODYSSEUM
Pharmacie PARASHOP
Pharmacie POLYGONE MONTPELLIER
Pharmacie PRAT
Pharmacie PROVENCE
Pharmacie RER LA DEFENSE
Pharmacie ROCADE
Pharmacie ROTONDE
Pharmacie SABLAS
Pharmacie SIGNORET
Pharmacie VICTOR HUGO
Pharmacie WAGRAM
Pharmacie XAVIER
Pharmacie A TEMPS
Pharmacie BOIS DARCY
Pharmacie LILLE LIEVENS
Pharmacie LINGOSTIERE
Pharmacie LOOCK PH
NAILS BAR :
Nanterre
Nice TNL
Onglerie table
Orly PH
And also Furnishing of Boats, Wine Cellars …
We want to keep discretion for our individual customers.
Clothes : FACONNABLE
Showroom à LONDRES
Boutique à MANCHESTER
Boutique à MADRID
Corners à Castellana et Serrano en ESPAGNE
Corner à BARCELONE
Corner à LAS PALMAS
Corner à TENERIFE
Corner à BILBAO
Corner à ALICANTE
Corner à LISBONNE
Corner à SEVILLE…
EXPOSITION STANDS :
Côte d'Azur Développement à MILAN
Malongo à  BARCELONE et MILAN
MALONGO CAFE :
Malongo Café à CASABLANCA
Malongo Café à FEZ
Malongo Café à BERLIN
Malongo Café à LIVERPOOL
Rombouts à ANDERLECHT
CLOTHES :
Boutique prêt à porter à MIAMI
Banana moon à KNOKKE, BRUXELLES, NIEUWPOORT, HASSELT, ANVERS, OOSTENDE LIVERPOOL
HAIR DRESSER :
Catherine Artzem à NEW YORK
HOTELS :
Résidence du Mont-Vernont  SAINT MARTIN LES ANTILLES
Hôtel Tiama ABIDJAN
ALAIN DUCASSE :
Divers accessoires restaurant à NEW YORK
Restaurant BENOIT à TOKYO
Moustiers Sainte Marie
Bidarray
L'Abbaye de la Celle
Paris
Grosseto Italie
Tokyo Japon
JOEL ROBUCHON:
LENOTRE:
PAUL BOCUSE:
JACQUES CHIBOIS:
ARMAND ARNAL:
OTHER :
Diététique Gourmande, Monaco
Le Bouddha bar, Monaco
Théâtre de Monaco